Users can also upload their solutions from a local Zip file. If users had already created a play in past and has all the details locally, simply Zip the folder and upload onto Playground.
Create Play
Click on the Add Play button, which is the location at the top right of the screen.
This will open a popup with selection for the importing method. Upload the ZIP file from local system and click on continue.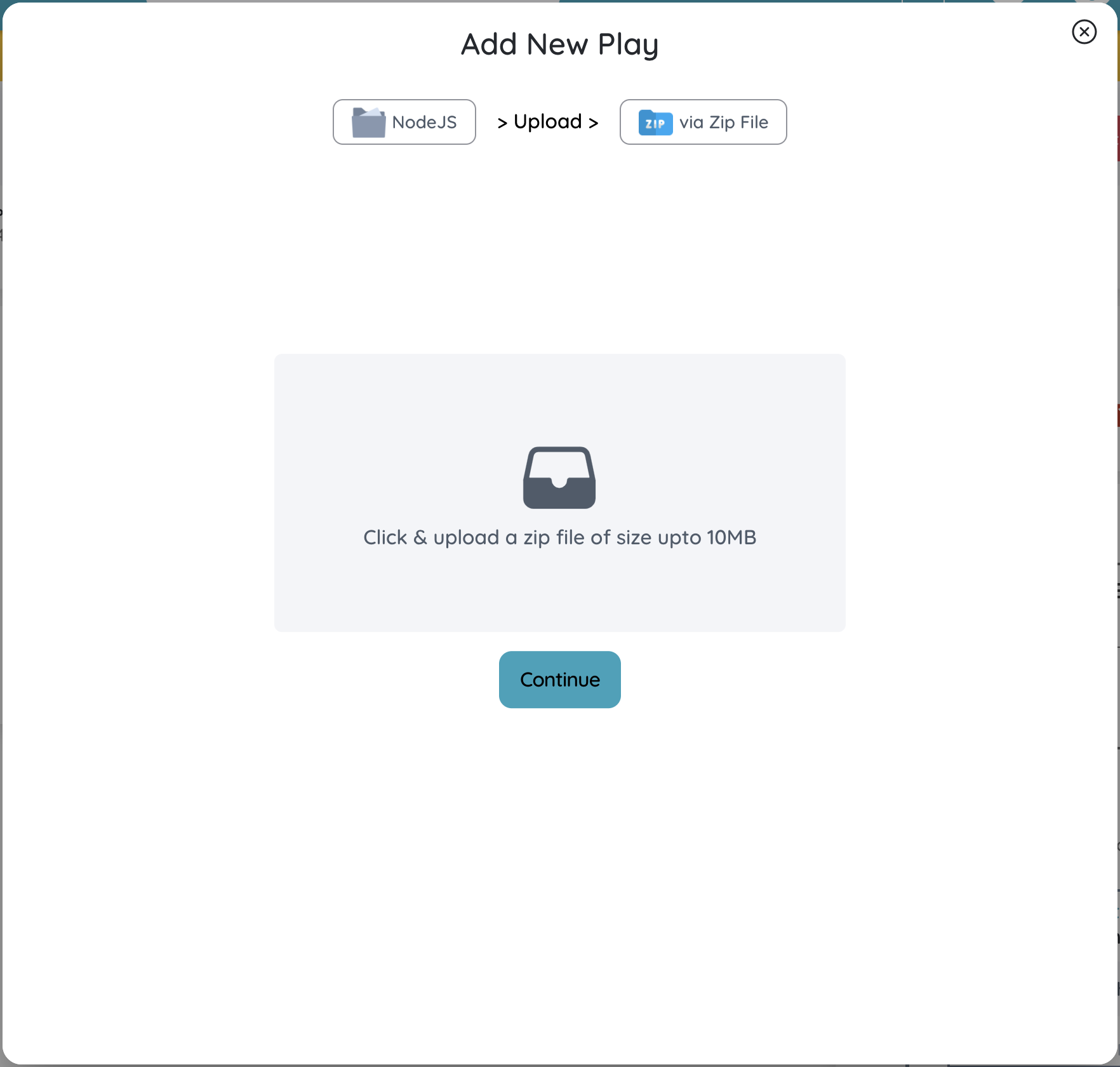 Enter a valid and meaningful name for the play and click on Continue.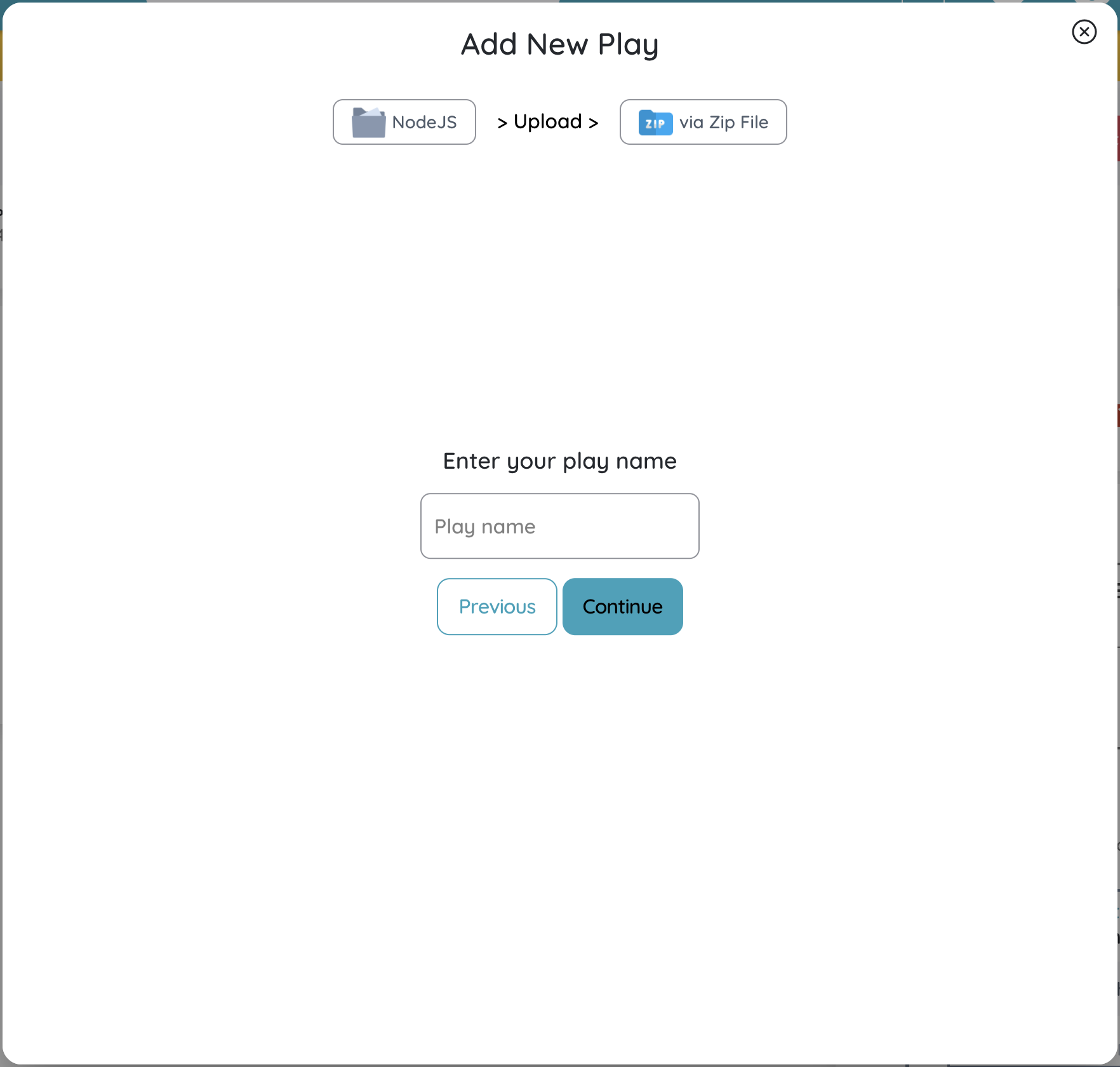 Wait for the process to complete and it will create a play in the Playground.
Once the file has been uploaded, its important to update the Play Type. Steps can be found here.