Every user has a profile page with their necessary information and their play details. Your profile can be opened directly from user shortcuts. The profile page has the following three sections:
Bio
Section to show the necessary details and the ability to change them. Email is sensitive data, so it is only visible to you not shared with any other else.
My Plays
Section to display user's published plays. You can check all your draft, unpublished, and currently published plays if you are logged in and checking your profile page.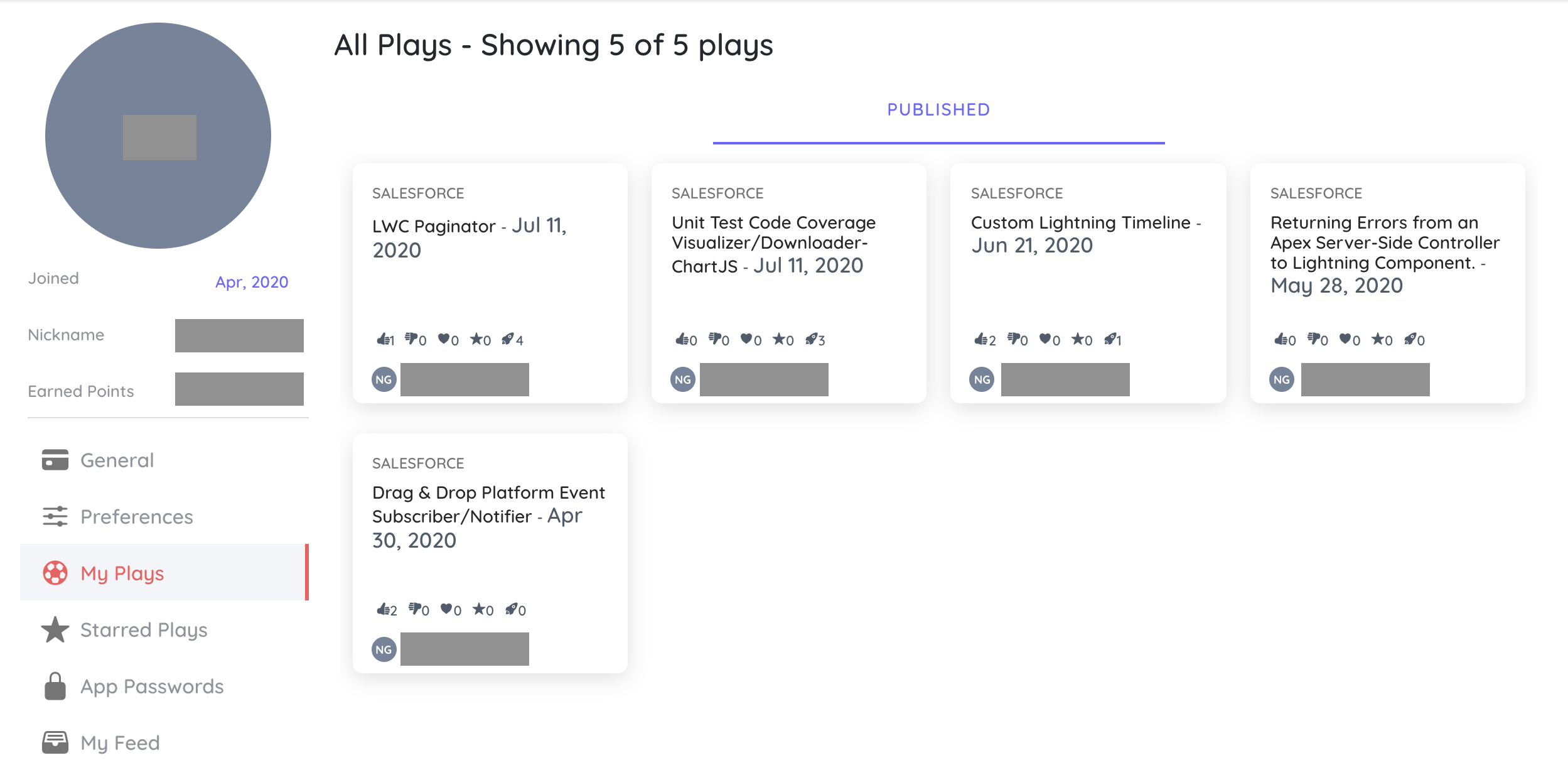 Starred Plays
Section to show all user's starred plays. Users can star(favourite) any other users' play or own plays as well.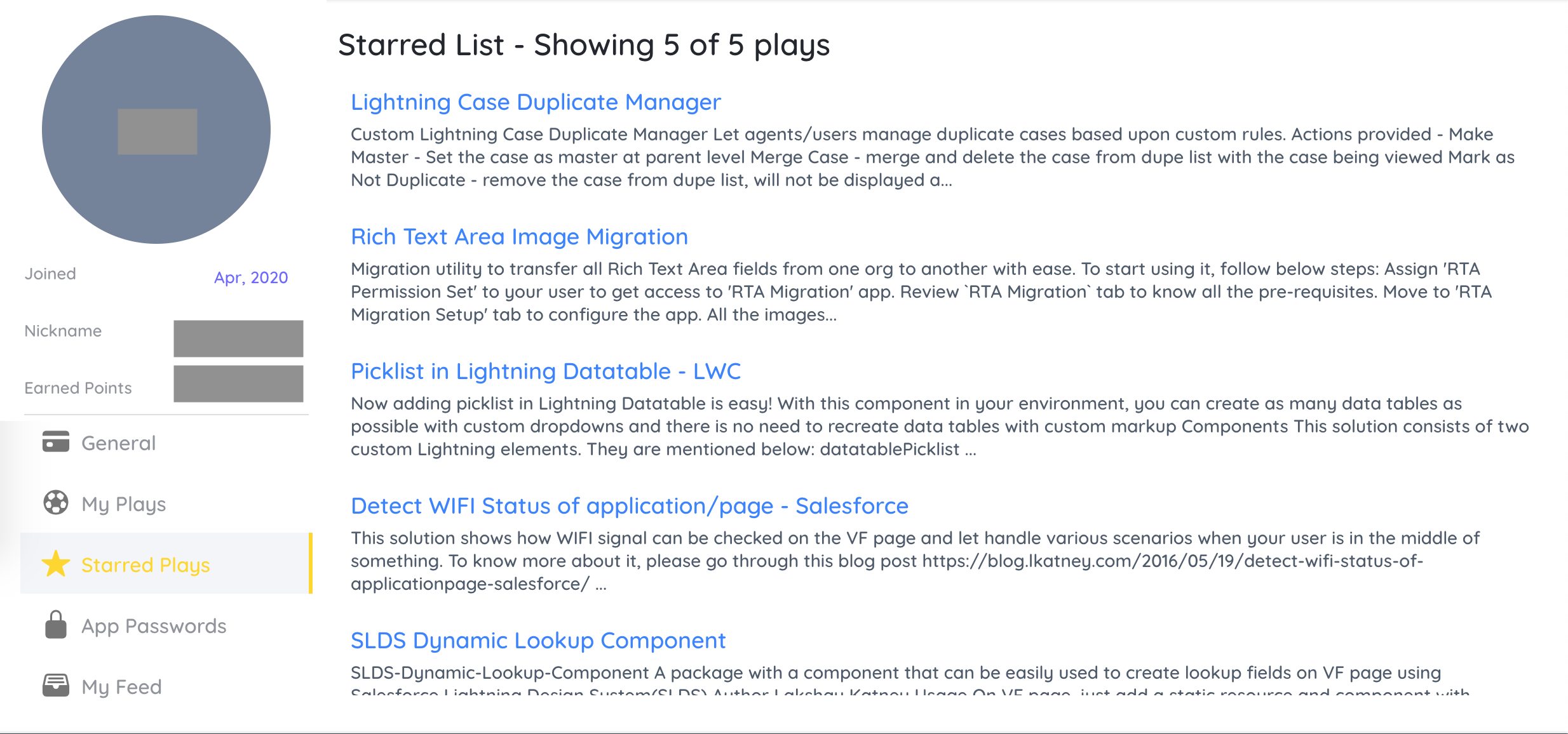 App Passwords
Section to generate an app password for authenticating & work with Playground Extension through VSCode.
My Feed
Section to show all your recent activities