Every user has a profile page with their necessary information and their play details. Your profile can be opened directly from user shortcuts under your name. The profile page has the following three sections:
Profile Sections
General
Section to show the user's basic details like Firstname & Lastname and the ability to change them. Users can also add their current title & bio so that others users can know each other well.
Some of the information cannot be changed like Nickname & Email as it is important for Playground.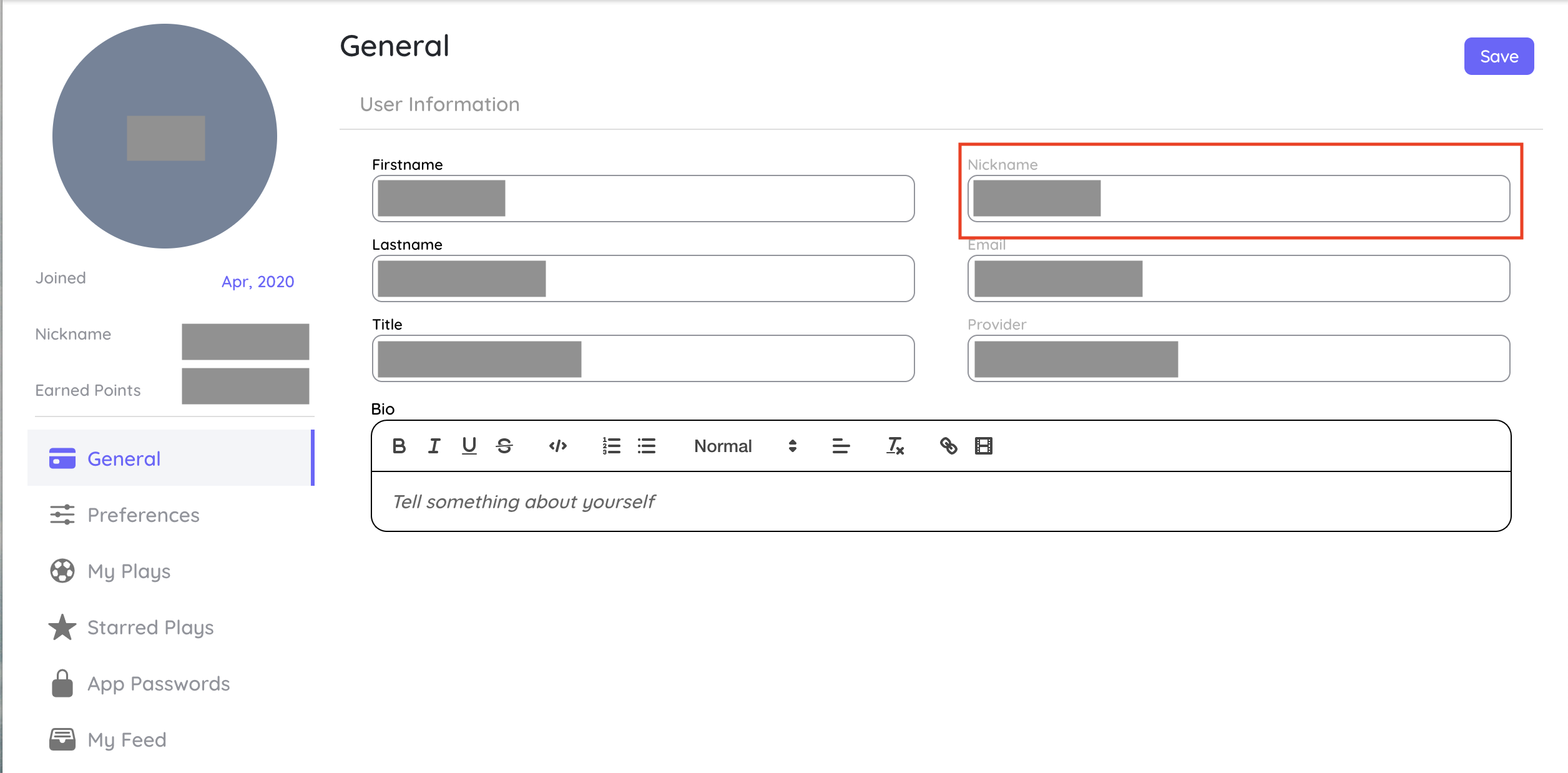 note
Email is sensitive data and Playground hides it from any other users. Playground uses it internally to send notifications from the platform
Preferences
Section to show all marketing & notification preferences. User can adjust preferences according to the needs.
In Marketing Preferences, users can opt-out from any blog related or new play creation notifications
Notification Preferences will only appear if a user is on an Admin or Moderator role.

Moderators will only see New Play Notification option. They can opt-out if they don't want to recieve notifications either through bell icon or email
Admins will see all the options and can opt-out from New User Notification, New Play Notification and Feedback Notification. Feedback notifications are notifications raised either as an enquiry, a bug or an idea from help page.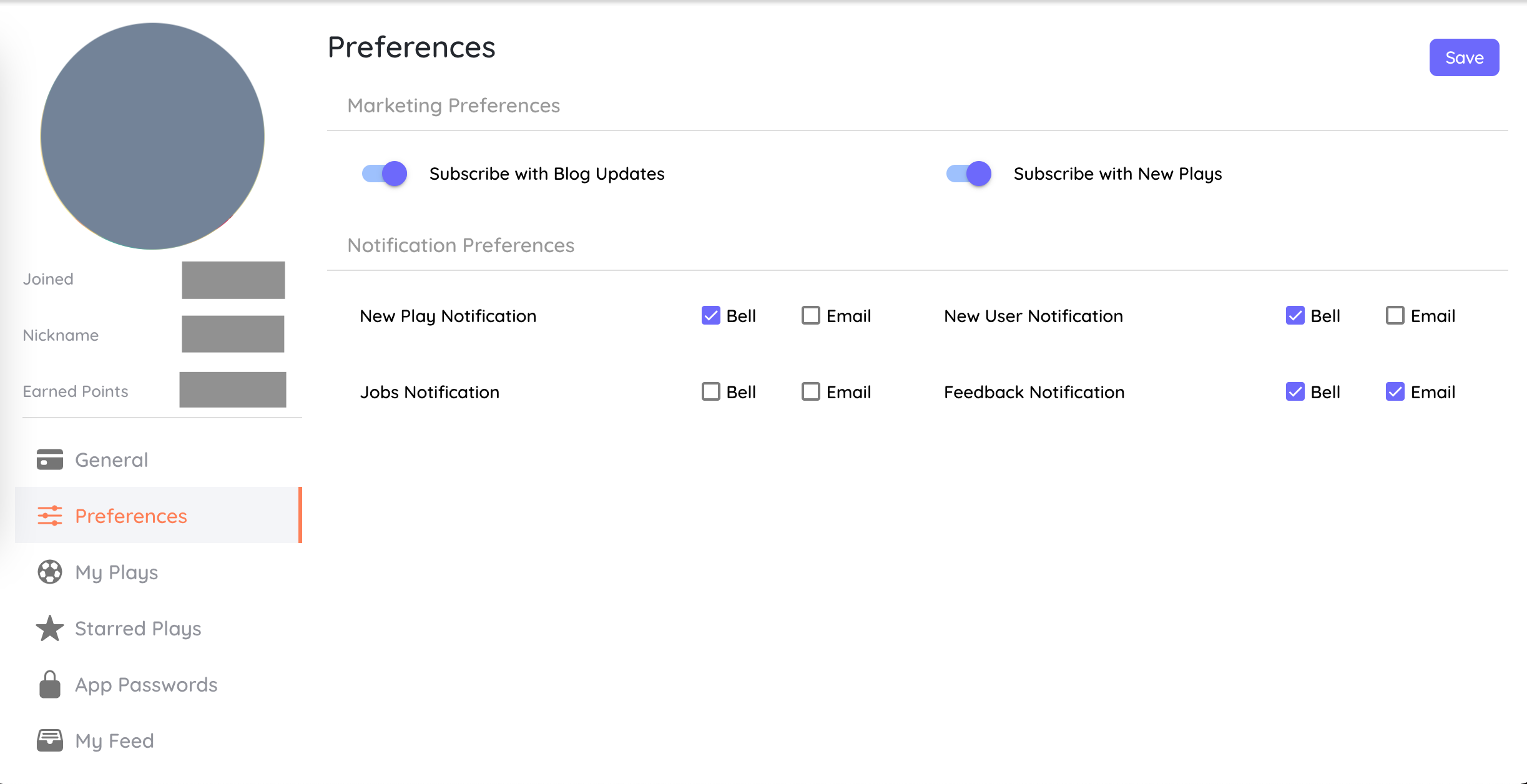 My Plays
Section to display a user's published plays. Users can also see all their draft, pending, unpublished, and archived plays as well.
Starred Plays
Users can star(favourite) any other users' play or own plays as well. This section shows all starred plays.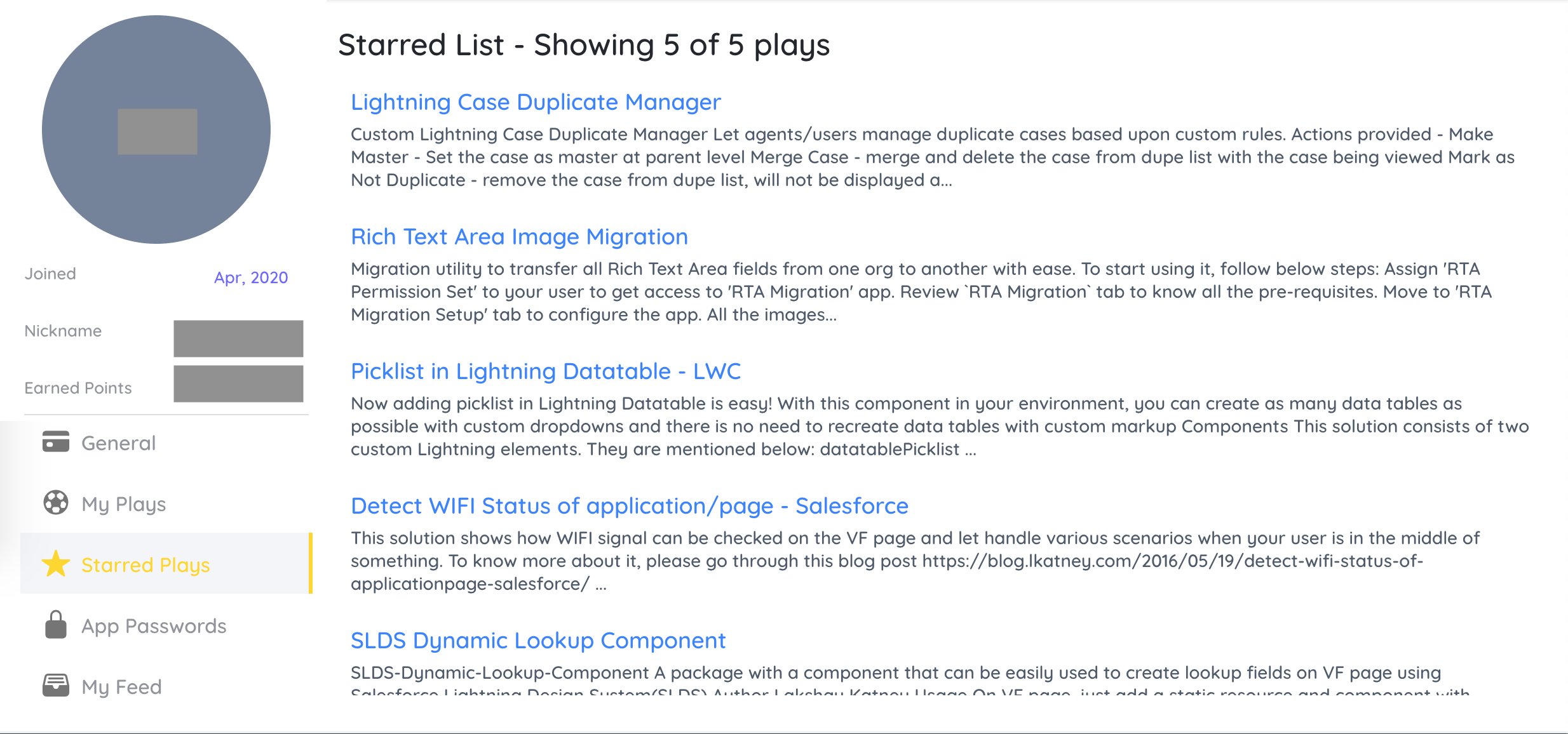 App Passwords
This section allows users to generate app passwords to use them with Playground VSCode Extension.
My Feed
Section to show all recent activities performed by a user